Facilities
Precision Machinists Co, Inc offers CNC Turning and CNC Milling Services.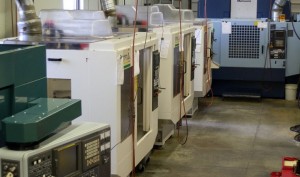 Our CNC Turning machines have speeds of 5000 rpm with rapid movements of 800 inches per minute. Many of these machines incorporate 12 foot hydraulic bar feeds and 12 station gantry units to allow uninterrupted processing of material . Our capacity ranges from approximately 1/16″ diameter to 6 inches in diameter.
Our precision CNC milling machines are equally versatile. We have spindles with speeds up to 24,000 rpm, as well as twin spindle pallets. Our computer-programming center makes rapid communications possible to each CNC machine as well as between machines. Our micro machining can machine down to .005 hole size.
Production Machining Capabilities:
These components vary in size and complexity. There are more than 350 million different component variations. Our high volume production machining capabilities have an unsurpassed track record in quality.
Prototype Machining: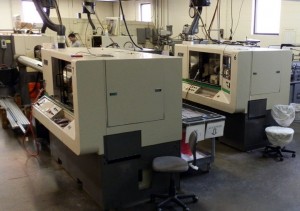 Using our CAD/CAM and your ingenuity, we can make a prototype in just about any conventional or super alloy.
We regard your drawing privacy among the highest of our priorities and spare virtually no expense
with securing your product ideas. Our engineering staff will work with you to get your prototype
component off the ground and into production